We´re introducing the trunking PK 110X65 D HF made of halogen-free PC/ABS material, which makes it suitable for use in areas with a higher concentration of people. It completely replaces its older version PK 110X70 D HF. The halogen-free material does not release toxic smoke when burning and is therefore safe in case of fire.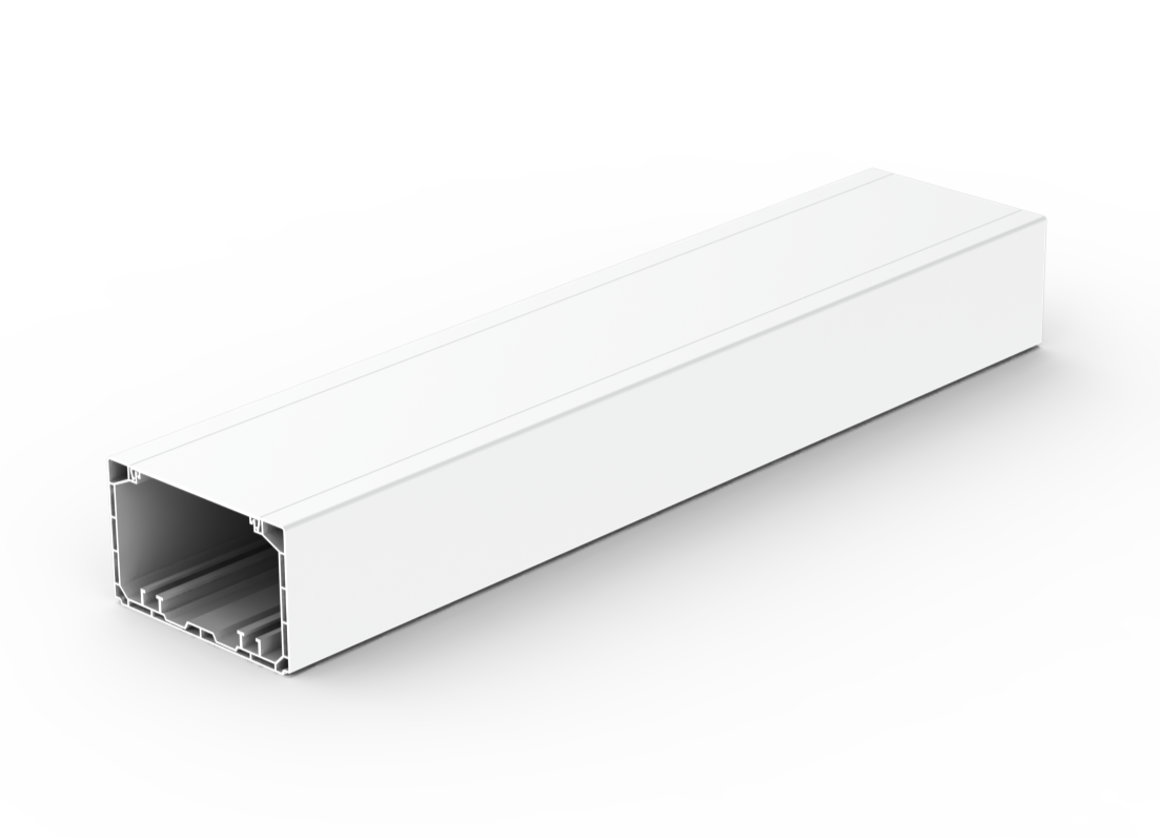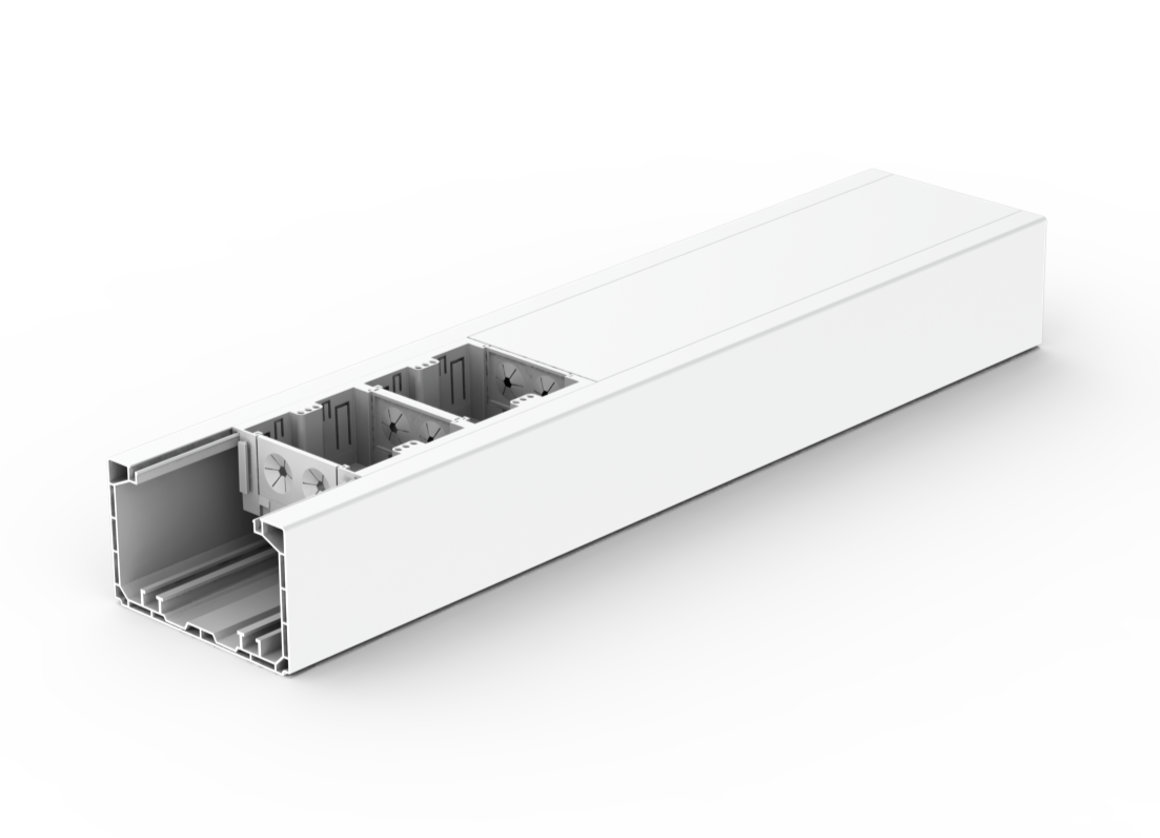 You can see a minimalist design here, following the PVC variant, which practically blurs the difference between the trunking and its cover. This is enhanced by the KP 80 PK HF box, which does not need any additional accessories to install the unit. The lid is simply shortened by the length of the box(es), the box is then clicked on and the instrument can be installed. The KP 80 PK HF boxes can be connected together, which makes the instruments installation even faster and the instruments fit precisely.
We as well offer upgraded accessories. Adjustable corners ensure precise installation even where the walls are not at exactly right angles. Therefore the trunking is much easier to install. It no longer needs to be joined with precise cuts.
You can buy it as usual.
Dimensions: 110x65 mm
Installation : various types of underlying material with flammability class A1 to F
Material: HF
Packaging: 2 m / 6 m, in carton
Temperature resistance: -5 to + 60 °C
Color: RAL 9003 white
Accessories – covers:
end 8211HF
connecting 8212HF
bending 8213HF
branching 8214HF
inner corner 8215HF
outer corner 8216HF
grommet 8217HF