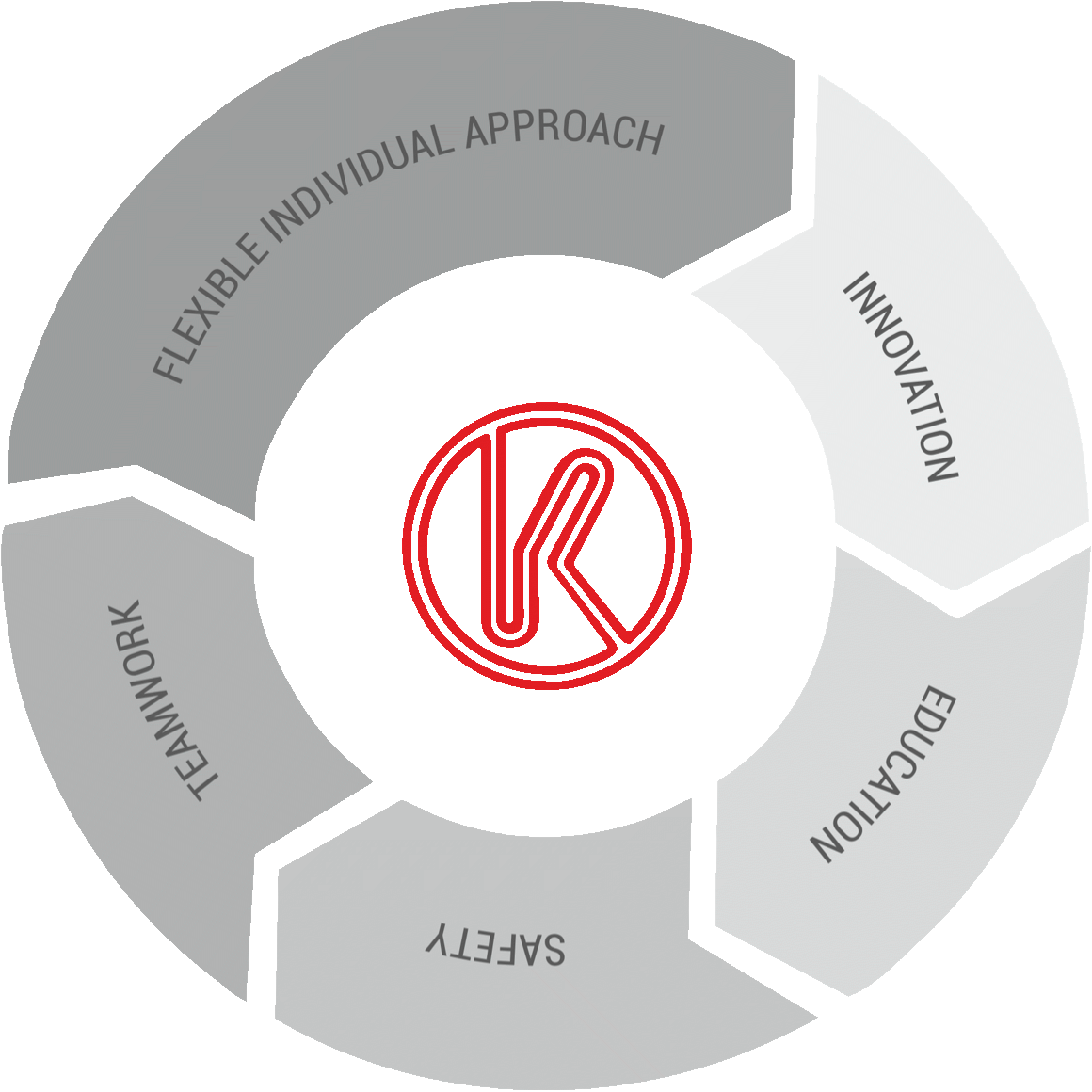 Our Priorities
Product Quality
Customer Care
Corporate Culture
INNOVATION
We continuously search for new ways leading to technology and products improvements.
FLEXIBLE AND INDIVIDUAL APPROACH
Our customers enjoy the complex service and their requirements are solved individually. We are building a strong and long-term business partnership.
RESPECT
We respect people as individualities. We pursue open dialogue and a common solutions. Gentleness and helpfulness promote good relationships.
TEAMWORK
We recognize the fact that each employee contributes to the company growth; only motivated and cooperating teams become successful and continuously achieve the goals.
EDUCATION
Expertise and skill enhancement are an integral part of the company strategy.
SAFETY
Environmental protection, occupational safety and health are a requirements embedded in all our company activities. We comply with the strict standards of ethics and work control.