The new square trunking LH 60X40HF expands the product portfolio from halogen-free material. Such material is especially important from a fire point of view, because it does not produce toxic gases. Halogen-free trunking is used in areas with an emphasis on the safety of people and property, such as: public buildings, hospitals, schools, theaters, airport halls and shopping malls.
A double lock is a common standard in Kopos.
Spacers are part of the package - always 1 piece per 1m.
The inner space of the trunking can be divided by a halogen-free partition PEKD 40HF.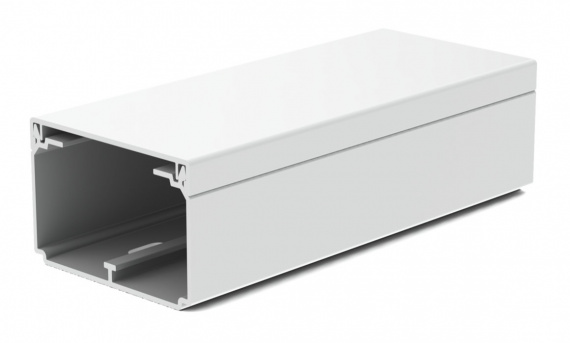 Dimensions: 60x40 mm
Installation: various types of underlying material with flammability class A1 to F
Material: HF
Packaging: 2m piece / 16m in carton
Temperature resistance: -5 to + 60 °C
Color: RAL 9003 white
Accessories – covers: