EAN code
8595057690844
Customs code
39259080
Weight
6,70 kg/pcs
Material
PE
Halogen free material
yes
Self-extinguishing
30 s
Temperature resistance
-5 - 105 °C
Flaming loop test
850 °C
Diameter
57 mm
Depth
55 mm
Fire reaction class
A1 - F
Package description


package includes 4 pcs - for all corners of the box
To set the exact height of the universal box KUP 57 or KUP 80 when pouring into concrete floors. It allows to raise the height of the concrete by up to 35 mm. To prevent wash-up with concrete, fix the box using M6 nuts - included in the package. The leveling set includes 4 adjustable elements (in each corner of the KUP box). Groove for screwing allowing comfortable and precise height adjustment.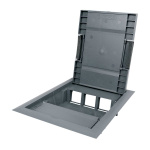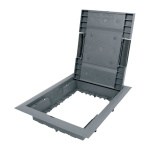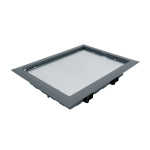 Currently there are no products