EAN code
8595057615908
Customs code
39259020
Weight
0,36 kg/m
Colour
white
Material
PVC
Leadless material
yes
Self-extinguishing
30 s
Temperature resistance
-5 - 60 °C
Flaming loop test
850 °C
Impact resistance
0,5 J
Width
63 mm
Height
24,5 mm
Length
2,6 m
Inside area
560 mm2
Allowance


The trunkings are available in lengths with a tolerance of ± 0.5% at 20 ° C.

Fire reaction class
A1 - F
Protection types
IP 40
Standards
ČSN EN 50 085-1
Package description
package - carton
Designed for installation in the corner between the floor and wall of the room as well as between two walls, or wall and ceiling. Length adjusted to standard room height. Lid edge manufactured with softened material for better adhesion to the foundation. Registered industrial design.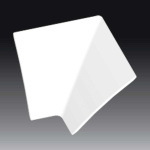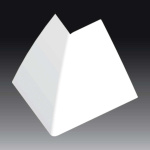 Currently there are no products