Do you look ahead just to see darkness? It is just new KOPOS trunkings in black color!
At the request of our customers, we are starting to produce and offer popular dimensions of trunkings in black color, including their accessories. We do not paint the trunking or accessories, but make them from a truly black material, so the products are black even after being divided or damaged. We also mix a UV-stable additive into the black PVC so that the trunking resist UV radiation and thus can be installed outdoors.
The entire wiring on surface can be done in black thanks to the newly offered black LK 80X28 T_FB trunking box, which is designed for the installation of ABB Tango series devices. The box can also be covered with VLK 80/T_FA lid and serve only as a junction box.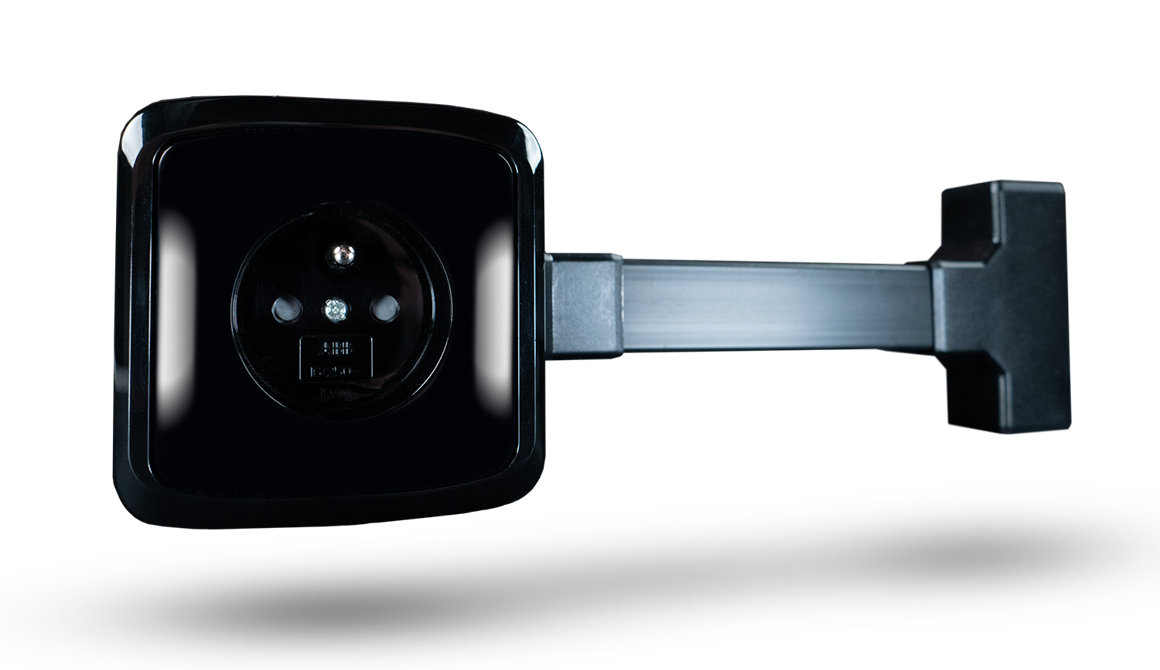 The black trunkings are primarily intended for the dual use of the surface wiring. The first use is on a dark background, that means with an effort to make the installation insignificant or hidden. This can be, for example, in cinemas or theatres. The second way of use, on the other hand, is as a significant element, highlighting the design of the room and hiding the electrical wiring inside, whether in museums or living and office rooms. However, use and location is of course unlimited.
Did we not choose the right size for you? Let us know!
Products:
trunking / covers
ending
connecting
bending
branching
inner corner
outer corner
grommet
LHD 20X10_FD
8921_FB
8922_FB
8923_FB
8924_FB
8925_FB
8926_FB
LHD 20X20_FD
8621_FB
8622_FB
8623_FB
8624_FB
8626_FB
8626_FB
8629_FB
LHD 40X20_FD
8631_FB
8632_FB
8633_FB
8634_FB
8635_FB
8635_FB
8639_FB
LHD 40X40_FD
8641_FB
8642_FB
8643_FB
8644_FB
8645_FB
8646_FB
LH 60X40_FD
8651_FB
8652_FB
8653_FB
8653R_FB
8654_FB
8654R_FB
8655_FB
8656_FB