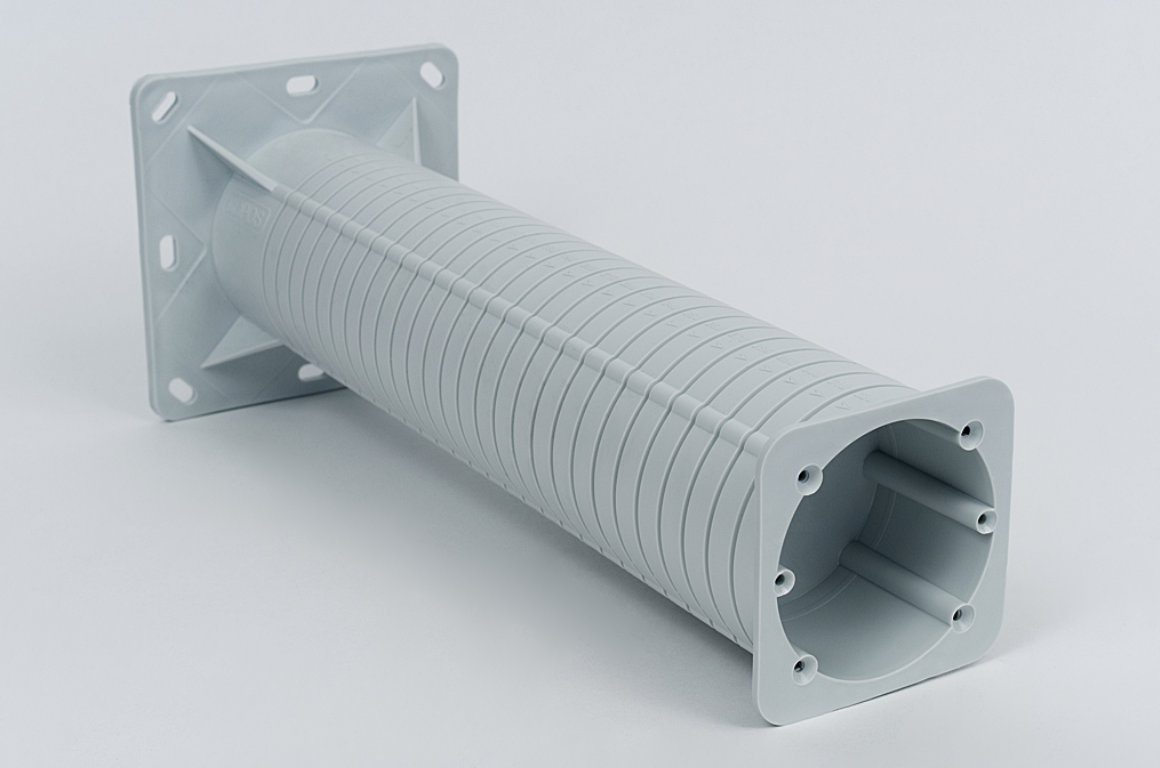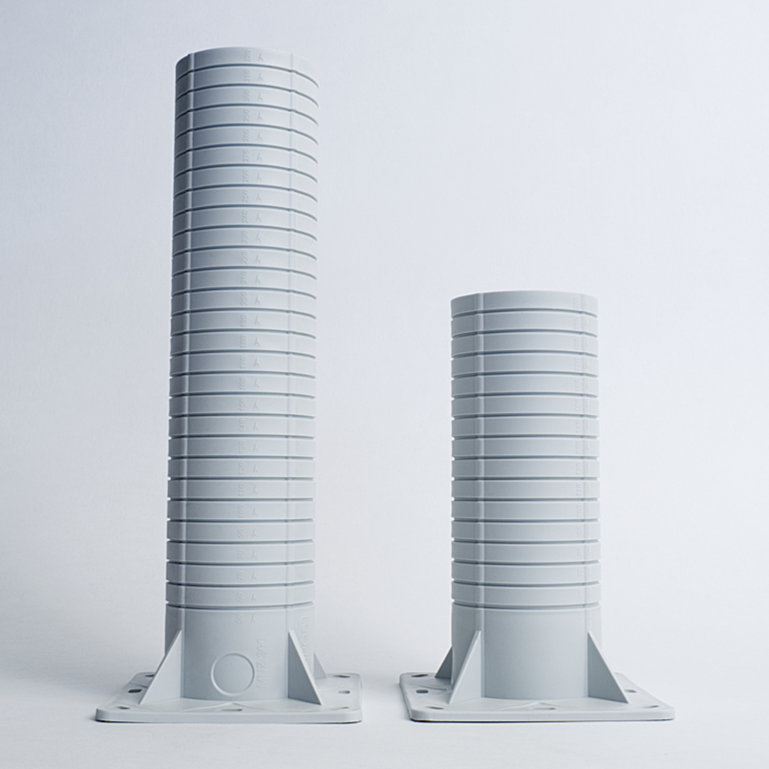 Dimensions: 120 x 120 x 315 mm
The wiring box into thermal insulation is used to mount devices, such as sockets and switches, on the insulated facades of buildings. Its construction eliminates the creation of thermal bridges. This is the same box as KEZ_KB. This set is provided with a long carrier tube and a long internal and external insulation for larger thicknesses of thermal insulation systems.
Installation: it allows to install devices at a thermal insulation thickness of 50 - 300 mm
Material: halogen-free, self-extinguishing PP
Packaging: dowels, inner insulation, wall mounting screws, box mounting bolts and mounting screws
Temperature resistance: -25 °C to 60 °C
Color: light gray RAL 7035
It is necessary to install the enclosure with the appropriate environment. When installing the instruments on the rough surface of the parget, silicone sealing is recommended.