The new line of parapet trunking is based on customer requirements. It has a depth of 65 mm and a width of 80 mm, which is snap on with the front wall. This makes it possible to use the full channel width. Using a shielding channel, power and data lines can be electromagnetically separated.
The double channel wall, which guarantees high durability, is a standard for us today. Equally adjustable outer and inner corners ensure perfect fit with walls difference from right angle up to 10 °.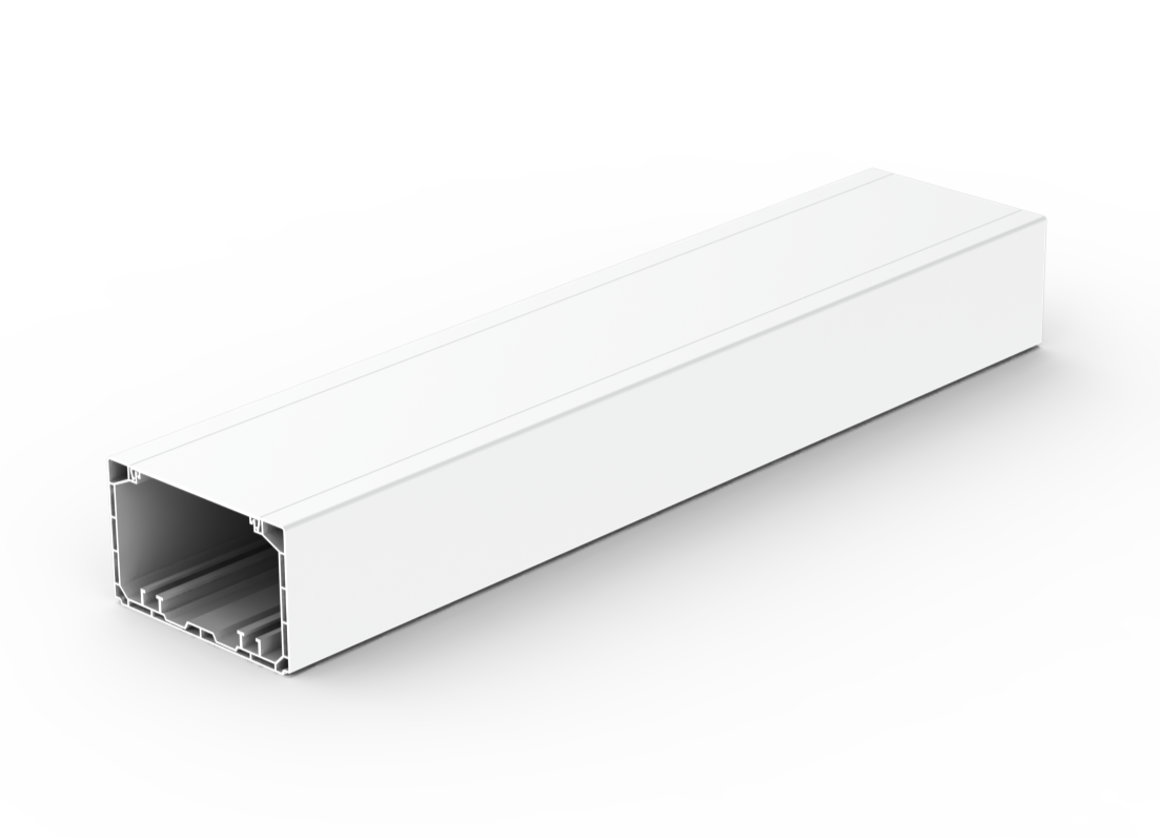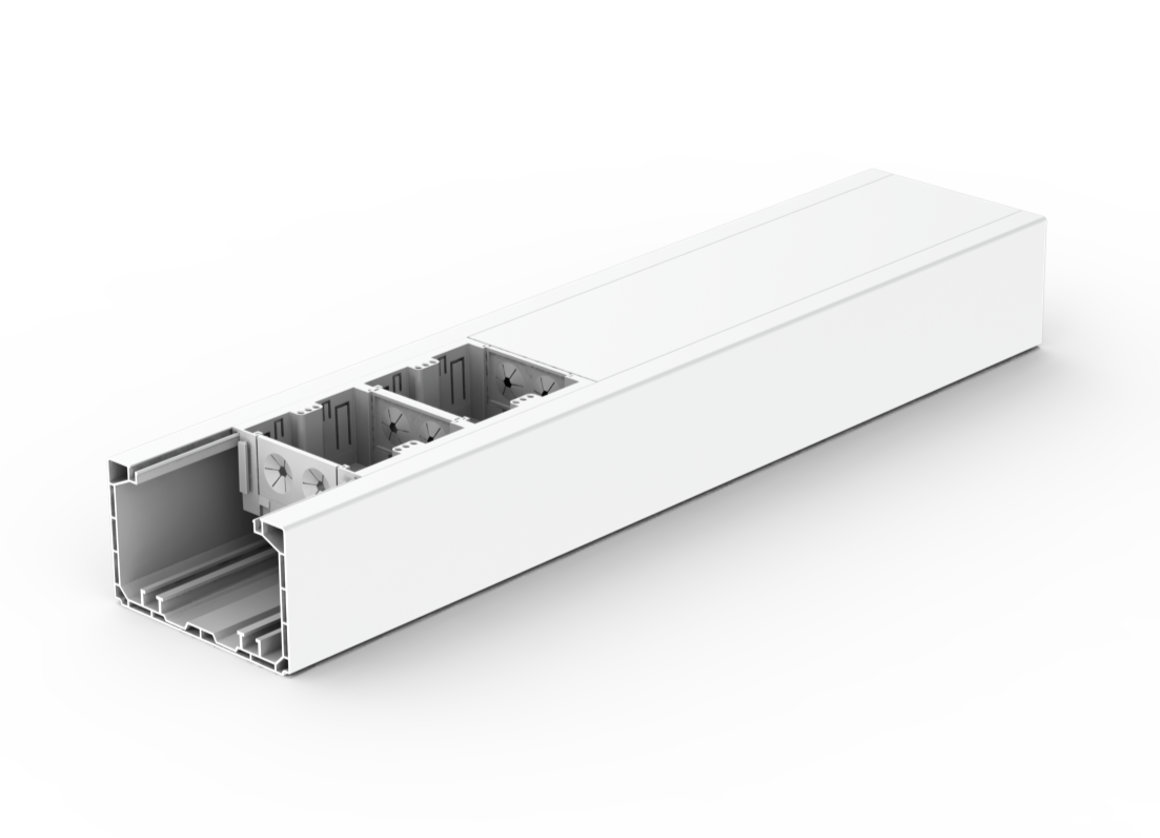 With this product, we came up with a new KP 80 PK instrument box. The main advantage is very easy to install, clicks into the channel and its enclosure, which meets the installation requirements of different countries. The boxes can be joined side by side with the option of removing the bar. The trunking can be used to install older KP PK open boxes.
Dimensions: 110x65 mm
Installation: The parapet trunking can be installed on various types of bases with flammability level A1 to F
Material: PVC self-extinguishing
Packaging: 2 m / 6 m, in carton
Temperature resistance: -5 to + 60 °C
Color: white RAL 9003
Accessories - Covers:
end 8211
connecting 8212
bending 8213
branching 8214
inner corner 8215
outer corner 8216
grommet 8217