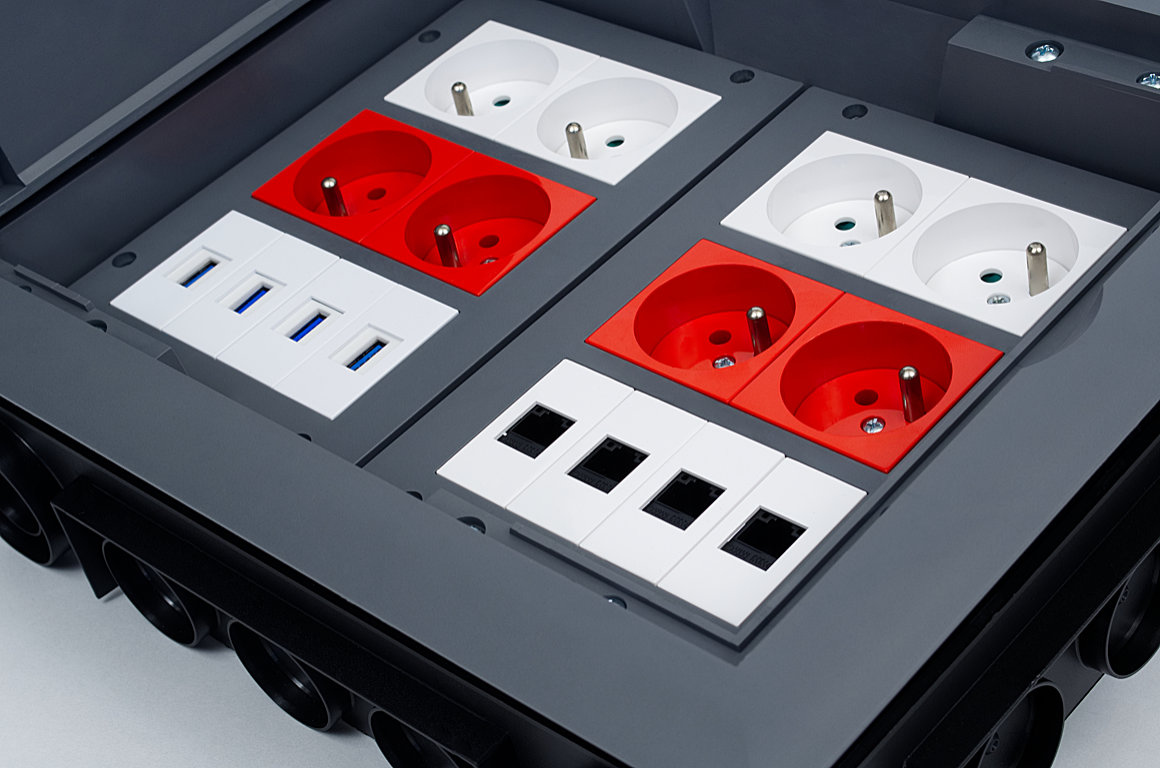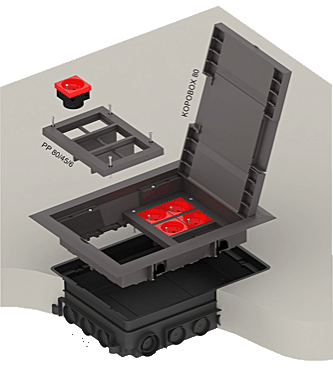 1 piece of instrument washer is designed for installation of 6 pcs of modular devices 45x45 mm. To the floor the KOPOBOX 80 box is fitted with 2 pieces of instrument washers. The pad is supplied with 2 partitions. They are designed for eventual separation of electrical circuits, they are installed by inserting into separating partitions.
Dimensions: 181 x 125 x 13 mm
Installation: The instrument washer is intended for installation in the KOPOBOX 80 flooring box
Material: PA self-extinguishing
Packaging: screws to attach the pad to the KOPOBOX 80 box, in a box of 66 pads
Temperature resistance: -5 °C to +105 °C
Color: gray RAL 7012
Sales unit: 1 pc pad + 2 pc partitions + 4 screws, all packed in foil
The washer is suitable for installing QUADRO modular devices, or devices of the same design, eg ABB, PEHA, Legrand, OBO Bettermann, Schneider Electric Altira.
KOPOBOX 80 together with the PP 80/45/6 washer are mainly designed for use with cables with bent plugs.